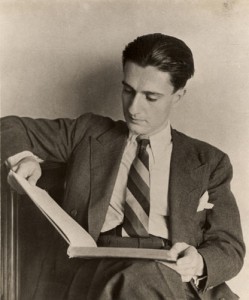 This is a list of works for piano and orchestra that Dinu Lipatti played in public over the course of his career, starting in his teens. His private repertoire was larger – he prepared Ravel's Left Hand Concerto, for example (his score is filled with detailed fingerings) but he never played it in public. But, contrary to popular belief, he did play Beethoven's Emperor Concerto – twice, both in Bucharest in the 1940-41 season.
Lipatti recorded only three of these works commercially – the Grieg, Schumann, and his own Concertino – but we now have recordings of 9 out of the 23 works for piano and orchestra that he performed. Let us hope that more broadcast recordings of these other works will surface!
This list will be amended to include dates of known performances of these works based on concert programs in private and official collections.
Works for Piano and Orchestra

Bach-Busoni Piano Concerto in D Minor, BWV 1052
Bach Concerto for Two Pianos in C Minor, BWV 1060
Bach Concerto for Two Pianos in C Major, BWV 1061
Bartok Piano Concerto No.3
Beethoven Piano Concerto No.5 in E-Flat Major, Op.73
Chopin Andante Spianato and Polonaise for Piano and Orchestra, Op.22
Chopin Piano Concerto No.1 in E Minor, Op.11
Grieg Piano Concerto in A Minor, Op.16
Haydn Piano Concerto in D Major Hob.VIII:11 (cadenzas by Lipatti)
Lipatti Concertino in Classical Style, Op.3
Lipatti Danses Roumaines for Piano and Orchestra
Lipatti Symphonie Concertante for Two Pianos and String Orhcestra
Liszt Piano Concerto No.1, S124
Liszt Piano Concerto No.2, S125
Martin Ballade for Piano and Orchestra
Martin "La danse de la peur" for Two Pianos and Orchestra
Mozart Concerto for Two Pianos in E-Flat Major, K365
Mozart Piano Concerto No.9 in E-Flat Major, K271
Mozart Piano Concerto No.20 in D Minor, K.466 (cadenzas by Beethoven)
Mozart Piano Concerto No.21 in C Major, K.467 (cadenzas by Lipatti)
Ravel Piano Concerto in G Major
Schumann Piano Concerto in A Minor, Op.54
Stravinsky Capriccio for Piano and Orchestra